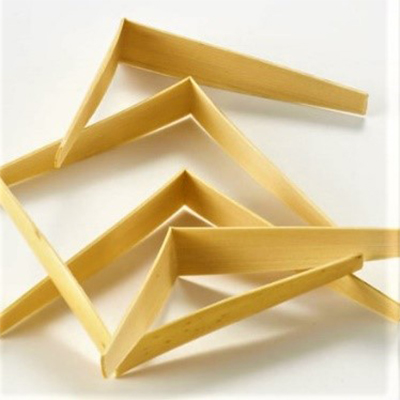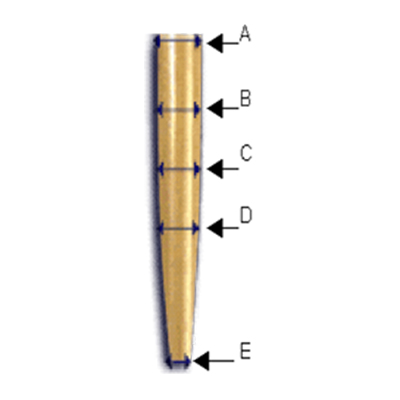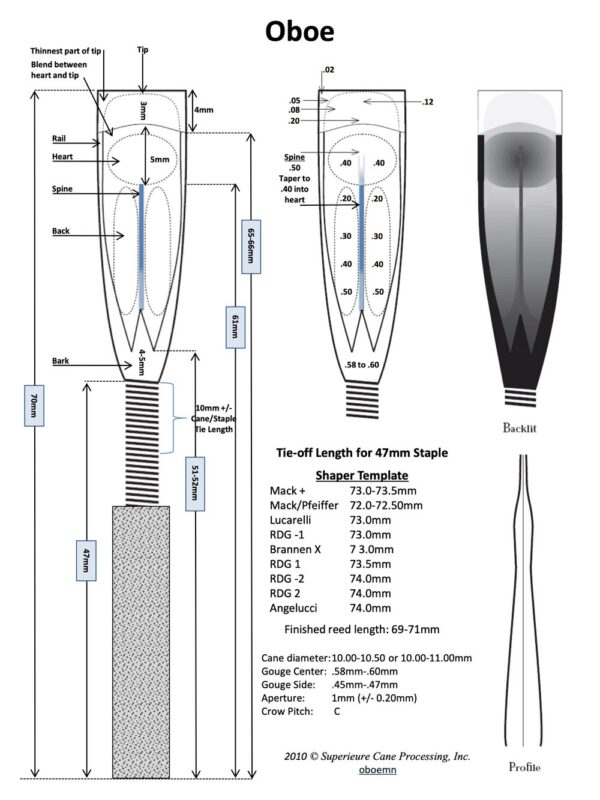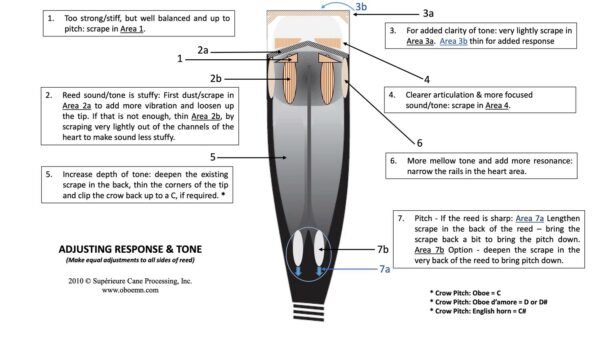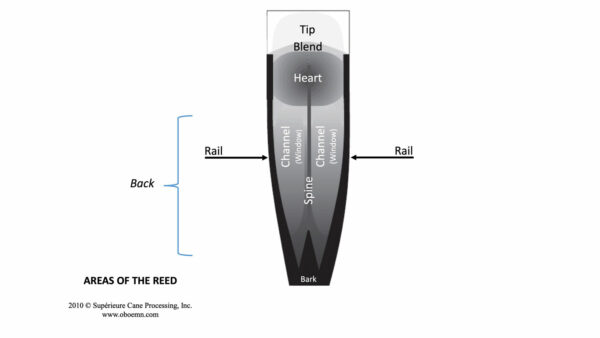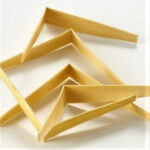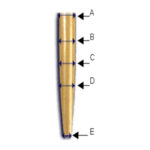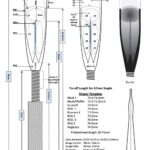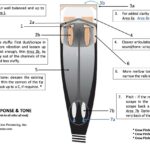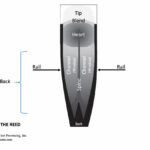 Oboe Shaped: Var Supérieure
$4.40
Diameter: 10.00-10.50mm or 10.50-11.00mm. Center: .58 to .60mm.
Diameter: High altitude cane 9.50-10.00mm. Center: .58 to .60mm.
Should you have a different center gouge preference, please email me with the gouge needed – no additional cost for this customized service.
Cane is gouged, shaped and folded. Should you prefer scored and not folded (straight shape, preserving fibers until ready for tying on staple and scraped), please let me know with order or email me oboemn.donw@gmail.com.
| | | | | | |
| --- | --- | --- | --- | --- | --- |
| Shape: | A | B | C | D | E |
| Mack + | 6.90mm | 6.50mm | 5.80mm | 4.70mm | 3.20mm |
| Mack/Pfeiffer | 7.00mm | 6.60mm | 5.60mm | 4.50mm | 3.00mm |
| RDG -1 | 7.00mm | 6.60mm | 5.90mm | 4.90mm | 3.30mm |
| RDG 1 | 7.00mm | 6.70mm | 6.00mm | 5.00mm | 3.30mm |
| RDG -2 | 7.30mm | 6.90mm | 6.20mm | 5.10mm | 3.40mm |
| RDG 2 | 7.50mm | 7.00mm | 6.40mm | 5.20mm | 3.50mm |
| Lucarelli | 6.90mm | 6.70mm | 6.00mm | 4.80mm | 3.20mm |
| Brannen X | 7.00mm | 6.70mm | 6.00mm | 4.80mm | 3.00mm |
| Angelucci | 7.50mm | 6.80mm | 6.00mm | 5.00mm | 3.80mm |
---
Additional information
| | |
| --- | --- |
| Please select shape | Mack +, Mack/Pfeiffer, RDG -1, RDG 1, RDG -2, RDG 2, Lucarelli, Brannen X, Angelucci |
| Please select type | Cane Type Oboe 9.50mm-10.00mm, Cane Type Oboe 10.00mm-10.50mm, Cane Type Oboe 10.50mm-11.00mm |